So here's the little "bare bones" PCB prototypes of the "Gamer" baseboard for the AVCore.
It has a lot of build options-- the one pictured here just has enough parts on it to work.
There's options for an audio output filter, 'soft' power control, SNES, NES, or PSX controller connectors, svideo, composite, power LED (or CPU controlled), pushbuttons for power/reset, ISP header, and a little 20-pin expansion bus with 'most' interesting signals from the AVCore.
For scale I put it in a couple shots with a SNES controller... The NES connectors are just out of an old NES 4-play adapter, but that's how they mount if we ever get another source for them.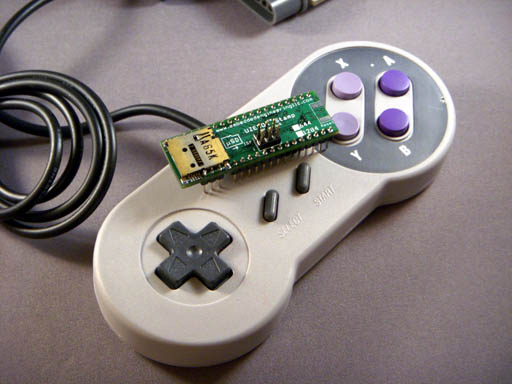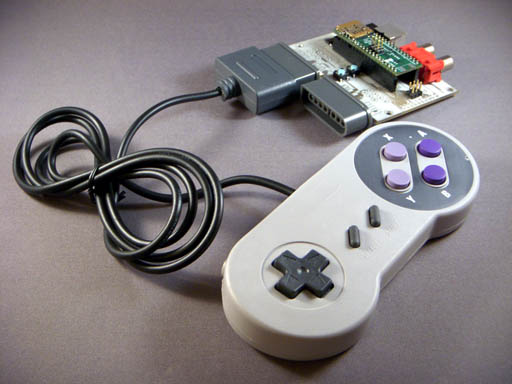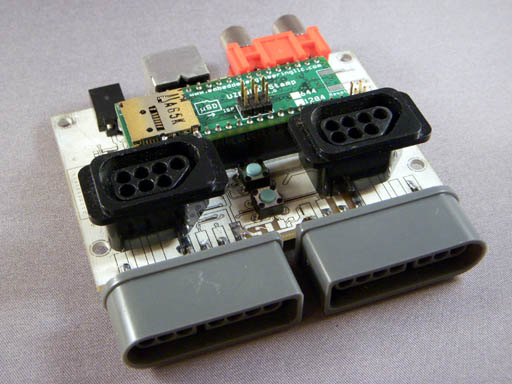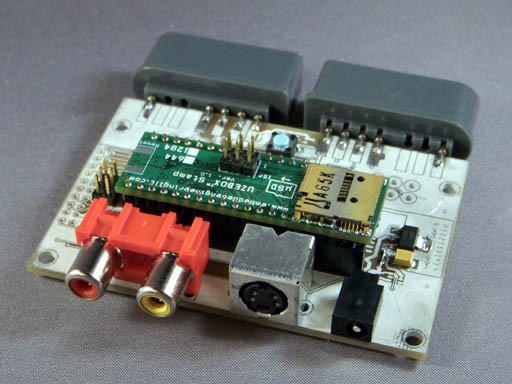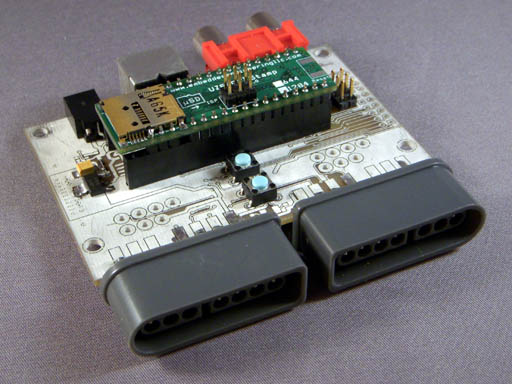 -Clay