I like it when things work first try.
Other than being outsmarted by the AD723, I didn't have any problems getting things running. (I was trying to probe the outputs from the AD723 with a scope before hooking anything up-- nada, nichts, nothing... Finally remembered that the AD723 disables the outputs if it doesn't sense a load from a TV on the other end.
)
The board is seriously small. Hard to appreciate until you see it next to a standard RCA connector.
Anyway, I'm still not sure if my zener clamp will be OK for the SD card or not (I haven't fully populated everything yet). Video output looks good-- stable, no funny stuff. I couldn't find my 75 ohm resistors, so I used 68's instead so my video levels are probably a little low at the moment. The shot below is composite video only, no trap yet. (could only find 15pF caps too... I need to reorganize my reels!)
So, I'm pretty stoked at the moment.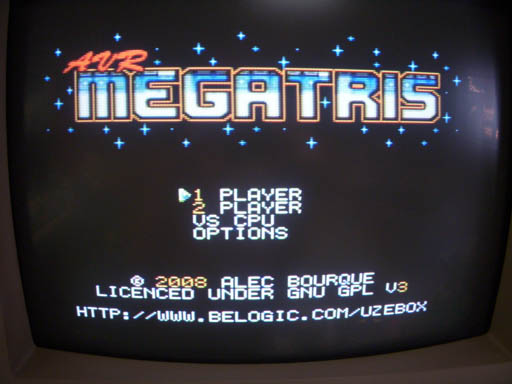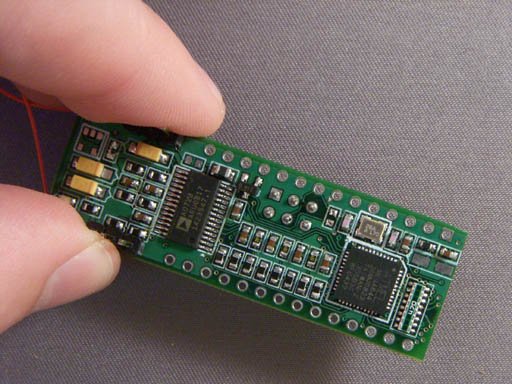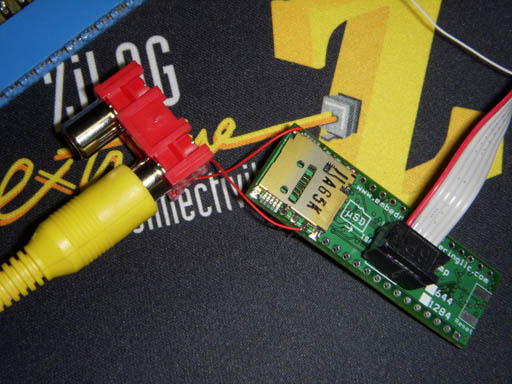 -Clay