Hi, I've got an AVcore Uzebox (core+dev board,
http://www.sparkfun.com/products/9024
and
http://www.sparkfun.com/products/9023
) from Sparkfun. I bought it a longtime ago, but never actually got to use it, since I didn't have an avr programmer.
I'm selling it because I want some quick cash and in the hopes that someone else might put it to some good use.
It's basically brand new (picture below) and retailed for around $99 at the time. I'm open to offers and can ship to anywhere (I'm located in Europe, Netherlands) as long as the buyer is willing to pay postage. I can accept money through my paypal account.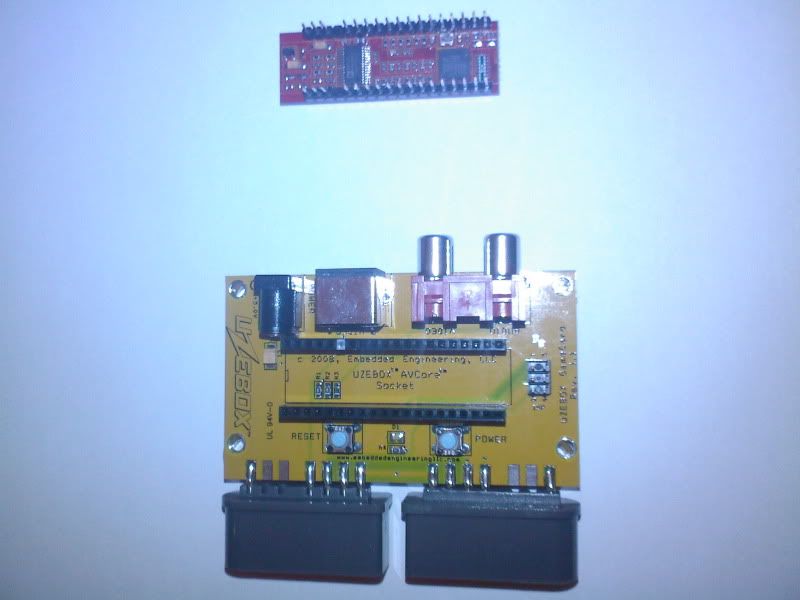 PS: I also have a stm8s-discovery board if anyone's interested.