I think most of us here have wanted to experiment with using the ATmega1284P with its vast amount of available RAM and program space (compared to the 644 that is)
The goal of this 1284P addon is to take any Uzebox that accepts the 40-pin DIP package of the AVR and easily attached the device without modifying any of the existing hardware.
Here is what I have so far(open image in new window/tab if it appears chopped):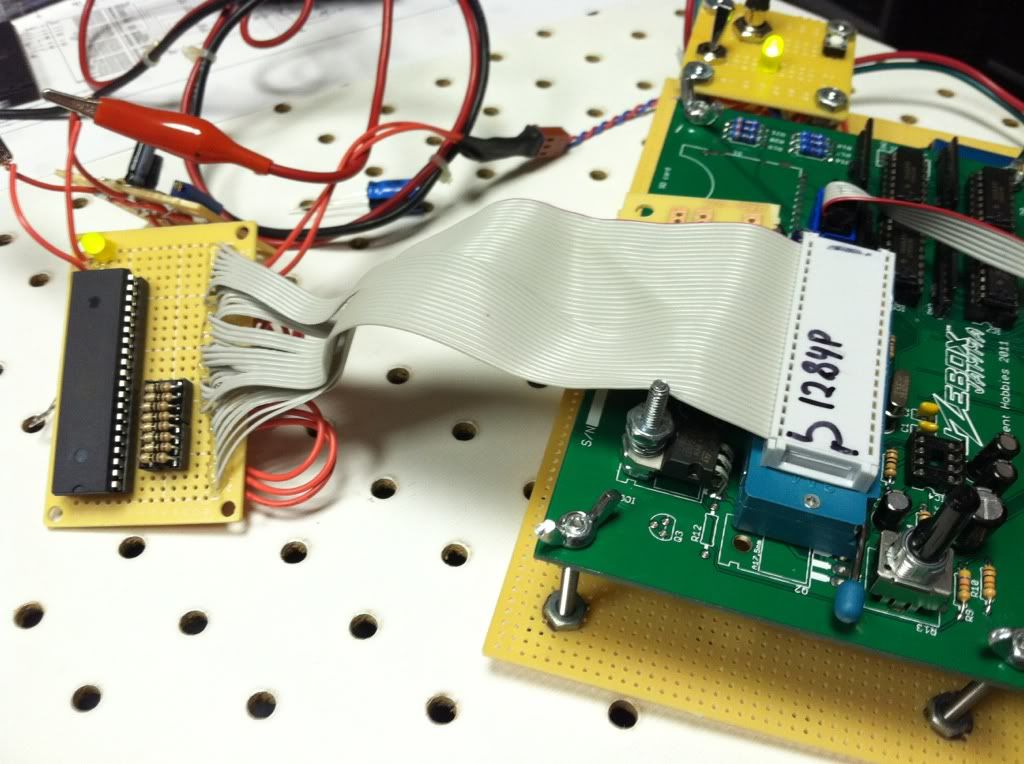 The only problem I see with making this hardware is the cost. The expansion requires its own voltage regulator circuit and resistors and other parts all over. May not be too bad of a price, but some may not buy. Also, AVcore users won't be able to install on the boards due to surface mount components.