Hi,
in the next weeks I will introduce and show the (E)Uzebox at some retro computer events in Germany.
1.) It will start with
"KC-Clubtreffen" in Garitz
next saturday. Here are some pictures from this event in last year: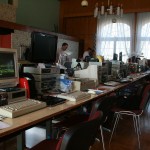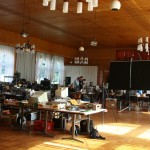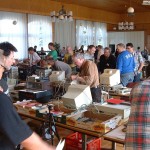 2.) 5th May I will show the EUzebox at the "Lange Nacht der Computerspiele" (long night of computer games) in the university of Leipzig. Probably I will give a speech about the Uzebox project during this event. In either case I will have a small booth there and it is possible for the visitors to play with the EUzebox. Here are also some pictures about the
"Lange Nacht der Computerspiele 2011"
:
Many thanks to Uze for his support to prepare flyers and posters for these events!
-Harty